It's been a wild past few days between saying goodbye to San Francisco, packing all of the stuff I've accumulated in the past few years, and trying to drive a Uhaul around SF. There were a few hiccups, but… we're here.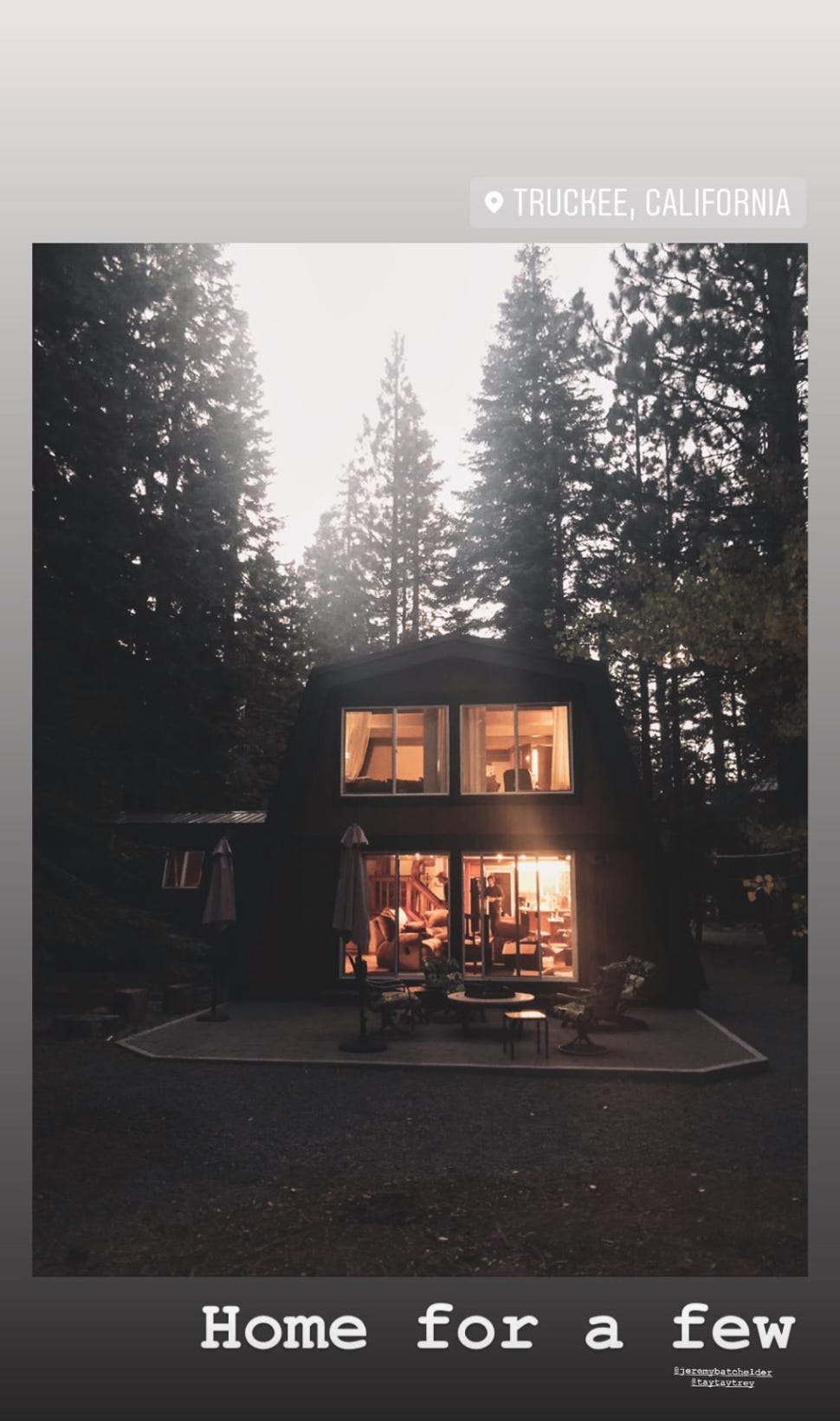 I've had a few moments of mild panic throughout the course of today. Up here, we are beginners. Sure, we've spent a few weekends up here - but we don't know how most things work. Even just getting mail out here can be a process.
And that can be hard, or frustrating at times. I probably will not be at my peak work capacity for the next few weeks.
But being a beginner is fun, and I'm sure we will get a lot of hard earned lessons this winter.
I think what I'm most excited for is the way my mind will inevitably change with the change in the environment. The way my roommate put it - "What does this Friday night look like?" It definitely looks a lot different from a weekend in the city. At least until winter, it probably looks pretty quiet. We're going to bed early, planning a bike or a hike for the next morning. We're reading and *I hope* being present, enjoying this beautiful spot.
In reality, I actually have no idea what I'm talking about. Maybe it's harder than I am imagining to break free from mindlessly scrolling the internet. Maybe life won't slow down as much as I'm hoping 🤷‍♂️.
Regardless, I'm excited to see where the next few months will take me. If I end up hating it… well, I can just move back to SF in the spring. And if I love it? Who knows. At the very least, I will have some very clear memories of the next few months.
---
In unrelated news - I'm really excited to share the progress that I've made with my back over the last year! The top x-ray is from last October. The bottom is from last week. Red is actual, green is ideal. It's not perfect, but holy shit. What a difference a year can make.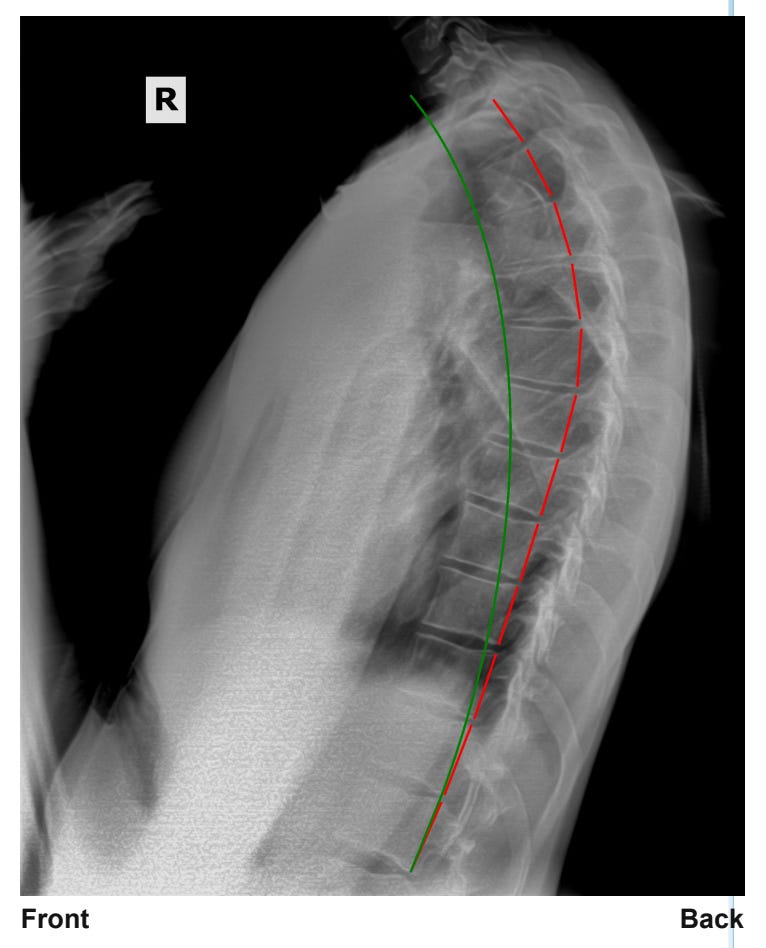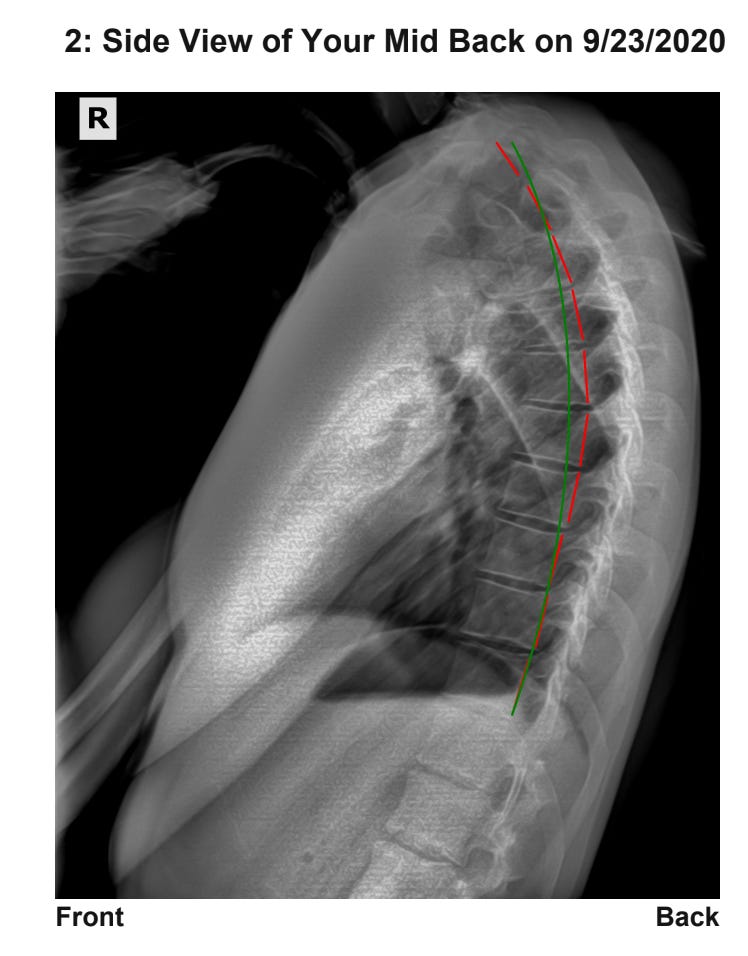 More important than what the x-ray shows, is how much better I feel. I'm a firm believer that the energy you put out into the world is the energy you get back. And since improving my posture, I truly feel like the energy I put out has changed significantly. And with it, my life has improved in basically every aspect.
For those of you that have never struggled with something like this - that might sound like an exaggeration, but at least for me, it is an understatement if anything.
---
I need to go to bed, some I'm gonna quickly jot down some random bullets that I forgot to talk about last week:
- I turned 25 in August…
- Started reading Life of the Party: Stories of a Perpetual Man-Child
- Wedding Vows Of The Girl Who Bullied You In High School
- Sleep tech 🛌
---
Goodnight, and have a great week
- Taylor