Tangential Tuesdays #61
I climbed a peak and slid down today
I don't have much for y'all today. I spent the weekend up in Tahoe, taking an avalanche course. It was wonderful enjoying some time away from the computer.
---
The final day - we toured castle peak and slid down. It was glorious.
Tahoe received about 1.5 ft of snow on Thursday, but due to warm temps, it was pretty thick by Monday… we had a blast regardless.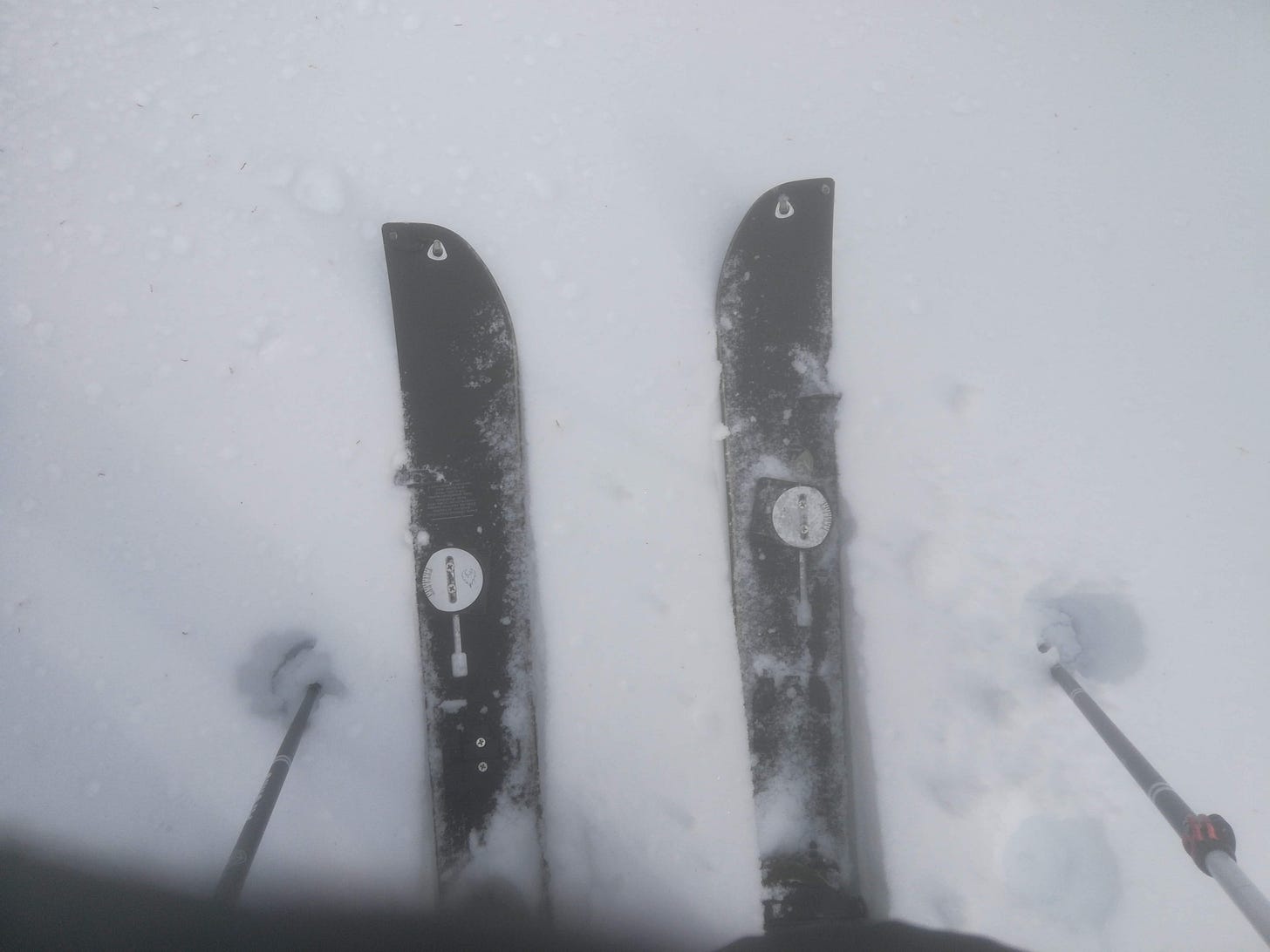 Looking forward to many more tours over the course of the rest of the season 😃 - hopefully with better snow and less risky avalanche conditions.
---
Quote of the week
But wisdom, in one sense, is the opposite of love. Love survives in us precisely because it isn't wise.
---
One of my favorite skiers doing Mt Shasta and making it look way too easy. I want to keep skiing Shasta until I can make it look this fun & relaxing 🤞.
---
That's all for this week. It's been a crazy week, with no signs of letting up anytime soon. No complaints 😛
Love,
Tay